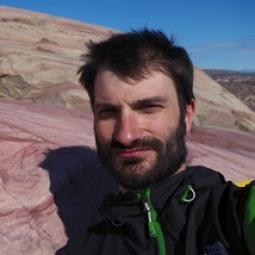 Alessandro Ielpi
Assistant Professor, Sedimentology, MSc Program Coordinator
Alessandro is a fluvial sedimentologist currently investigating Precambrian- to Palaeozoic- river morphodynamics in various areas including Arctic and Atlantic Canada, UK, and northern Europe. He is also interested in the study of extra-terrestrial landscapes and modern-analogue modelling of rivers that predated the greening of continents. Alessandro has authored 34 peer-reviewed publications and currently serves as Associate Editor for the Journal of Sedimentary Research.
Assistant Professor, Sedimentology, MSc Program Coordinator
BSc, MSc, PhD, University of Siena
Topics: Sedimentary geology; Precambrian rivers; Fluvial geomorphology.
Areas of study: Arctic and Atlantic Canada; British Isles; Horn of Africa.
Teaching
GEOL 3217 - Sedimentology and Stratigraphy
GEOL 4226 - Pleistocene and Glacial Geology
GEOL 5216 - Advanced Sedimentology
GEOL 5336 - Sedimentary Geology in the Field