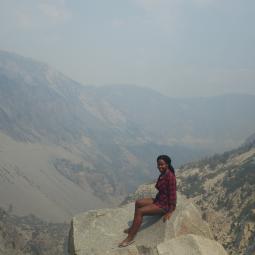 Ph.D. Thesis: Mineral Prospectivity Mapping using machine learning algorithms of the Swayze Greenstone Belt and the Abitibi Subprovince
Supervisor: Dr. Richard Smith; Thesis committee: Drs. Bruno Lafrance and Daniel Kontak
Description: The purpose of my project is to find regions that are favorable for mineral deposits by employing data integration, machine learning techniques and, geo-statistics. This project will test these methods initially on the Swayze Greenstone Belt (SGB) and then attempt to apply the methods more generally to the Abitibi subprovince. The SGB is an extension of the mineral prolific Abitibi Greenstone Belt (AGB), and although there is known gold mineralization in the Swayze, it is not as mineral endowed as other parts of the AGB. The project also seeks to understand the effect of incorporating high-resolution geophysical datasets, and how geophysics affects predictive mineral mapping results. The study will help to determine the optimum data to use in both greenfield and brownfield exploration, as understanding which datasets to collect at the early stages of exploration is essential.
Previous studies: University of Limpopo Bsc Hons (Geology)

Previous work experience:
1. Graduate Geology Intern at Southern Mapping Company, South Africa, 2015- 2016
Duties:
Mineral mapping and exploration, environmental monitoring and agricultural mapping using radar, LiDAR, and Optical satellite imagery.
Photogrammetry and point cloud generation from stereo imagery
Interferogram and DEM generation from Synthetic Aperture Radar (SAR) data for terrain monitoring
Research and proposal writing

2. Graduate Teaching Assistant: Laurentian University, 2016-2017
Duties:
Introductory Geology I, Introductory Geology II, Sedimentary, Igneous and Metamorphic Rocks, and Hydrogeology.
Upcoming Events
Saturday, October 23rd Time: 10:00am - 11:00am Location:

Saturday, October 23rd Time: 02:00pm - 03:00pm Location:





Wednesday, November 10th Time: 11:00am - 12:00pm Location: