Home
>>
Aboutus
>>
HES Experiences
HES Experiences
Alumni Stories
Student Experiences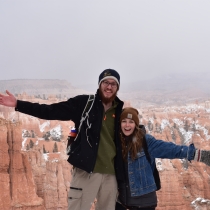 "During my undergraduate degree I was presented with unique employment opportunities that provided a taste of potential career paths and gave me the ability to work in my field of study during the summer. With the Ontario Geological Survey in the same building as my lectures and labs, I had the opportunity to work two summers with them mapping around Lake Nipissing and just west of Gogamma. While I worked with government surveys during the summer, some of my classmates worked in industry in the mine environment and in exploration.  Sudbury is uniquely positioned between rocks from ~450 million years ago (Manitoulin Island) to  ~2.7 billion years ago (Timmins) allowing us to go on local field trips and experience a wide variety of geology.  During my degree I was able to go on international geology field trips to Peru and Southwestern USA."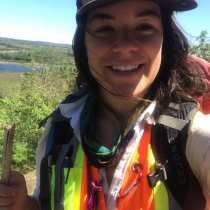 BSc Earth Sciences Candidate
"Honestly I can go on and on about this career path. But in essence, it is a career that for me seems too good to be true. My current summer jobs thus far in addition to academics have fueled me in every way. It's like trying to solve a puzzle that the Earth created, while getting to be outside all at the same time. Learning the natural processes of the Earth, seeing a multitude of neat rocks and minerals, and trekking through the forest are among some of the every day highlights as a geological field assistant with the Ontario Geological Survey."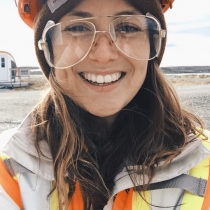 BSc Earth Sciences Candidate
"My curiosity and wonder for reality at the atomic level is what really steered me towards geology. I remember always reading about minerals and their atomic structures in highschool and was so utterly fascinated with the interconnectedness of it all. What you see on the micro-scale is what is replicated on the macro-scale; like a fractal. I'm currently a geology student at Laurentian University in Sudbury, ON and president of the earth science club. I work for Orix Geoscience Inc which is a consulting company that partners with exploration and mining companies that provides services such as field work, compilations, data entry, database work and more! I spent last summer in Nunavut, Canada getting my feet dirty prospecting the greenstone belt. This year I have worked on projects in Red Lake and Englehart ON, with many more places to come! I am absolutely in love with what I do. Not only is there interconnectedness within the academia world of minerals, but that same aspect is brought to the geology work environment no matter where you go. I am proud to be in my field of study where I get to work alongside the most humble and passionate people every day."