New look at an old mineral nets Dr. Andy McDonald an academic hat trick
In the academic equivalent of a hat trick, Dr. Andrew McDonald of Laurentian University's Harquail School of Earth Sciences has been awarded this year's Hawley Medal for the third time in his career. Alongside former student Elliot Wehrle, Dr. McDonald co-authored a paper which was selected as the best to be published in The Canadian Mineralogist throughout 2019. The internationally respected journal is a publication of the Mineralogical Association of Canada. The winning paper is titled "Cathodoluminescence and trace-element chemistry of quartz from Sudbury offset dikes: Observations, interpretations, and genetic implications". Dr. Andy McDonald's two previous wins of the Hawley Medal were co-authored by his undergraduate student Sarah Gordon in 2015 and with graduate student Rémy Poulin in 2018.
Though academic prizes are often rewarded for breakthroughs involving the discovery of things that are new to human understanding, this award-winning research centred on one of the most thoroughly studied materials in mineralogy: quartz. This common mineral turned out to be the key to solving a puzzle that is 1.85 billion years old.
As quartz changes very little, even over such a monumental timespan, McDonald and Wehrle helped develop a clearer picture of how rock and mineral formations in the Sudbury Intrusive Complex took shape over time. On a practical level, it could aid mining companies in finding more ore; on a deeper level, the research gives us a better understanding of the land on which we find ourselves.
Listen to the audio segment with Andy McDonald speaking about the significance of this win on CBC Morning North.
We congratulate Dr. McDonald and Mr. Wehrle for their award and wish them continued success.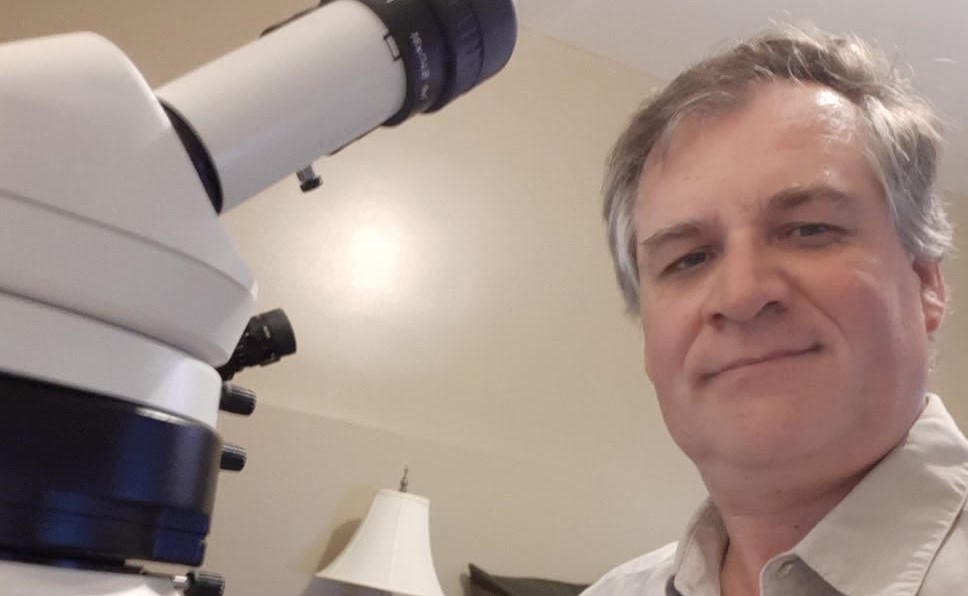 "This paper was going toe-to-toe with others produced by experienced, highly knowledgeable mineralogists and geologists. I think the end result speaks highly to the high quality of the students and the research being conducted at Laurentian. This is the third Hawley Medal that my students and I have been awarded. Many researchers go their entire careers without an accolade like this and I feel myself incredibly fortunate that my students and I have been involved in three of them. It is a strong testament to the exceptional quality of the research that is being conducted in the mineral sciences at Laurentian and in a broader sense, Earth Sciences."

Dr. Andy McDonald, Professor of Mineralogy